Takes a different approach to mystery as a ghost tries to find out who murdered her in a witty, sophisticated, yet suspenseful look at the upper crust of Hollywood. The curtain rises to find Jane, Oscar winning screen writer, dead at the bottom of the stairs in a Vermont ski lodge. Her four friends and husband are saying she fell. "I was pushed!" she says as her ghost rises. Aided by Kitty, a rather wanton adviser from "up there," Jane is brought ahead to the present, three years after the murder, where the same group is gathered. They are all famous film makers with an intense hate love relationship; Jane's husband who has married an ambitious ingenue, a heading for middle age leading lady, an arrogant director, and Hollywood's reigning gossip columnist. The five suspects join together to keep the possible murder quiet for reasons of their own but their relationship busts apart with their mutual distrust. Woven through the suspense in humorous, acidic, and revealing comedy is an extraordinary whodunit with a surprise denouement when the murderer is revealed. All the roles are lengthy with well defined characters. For the unusual and audience pleasing combination of comedy, intrigue, and suspense, this is a must!
Cast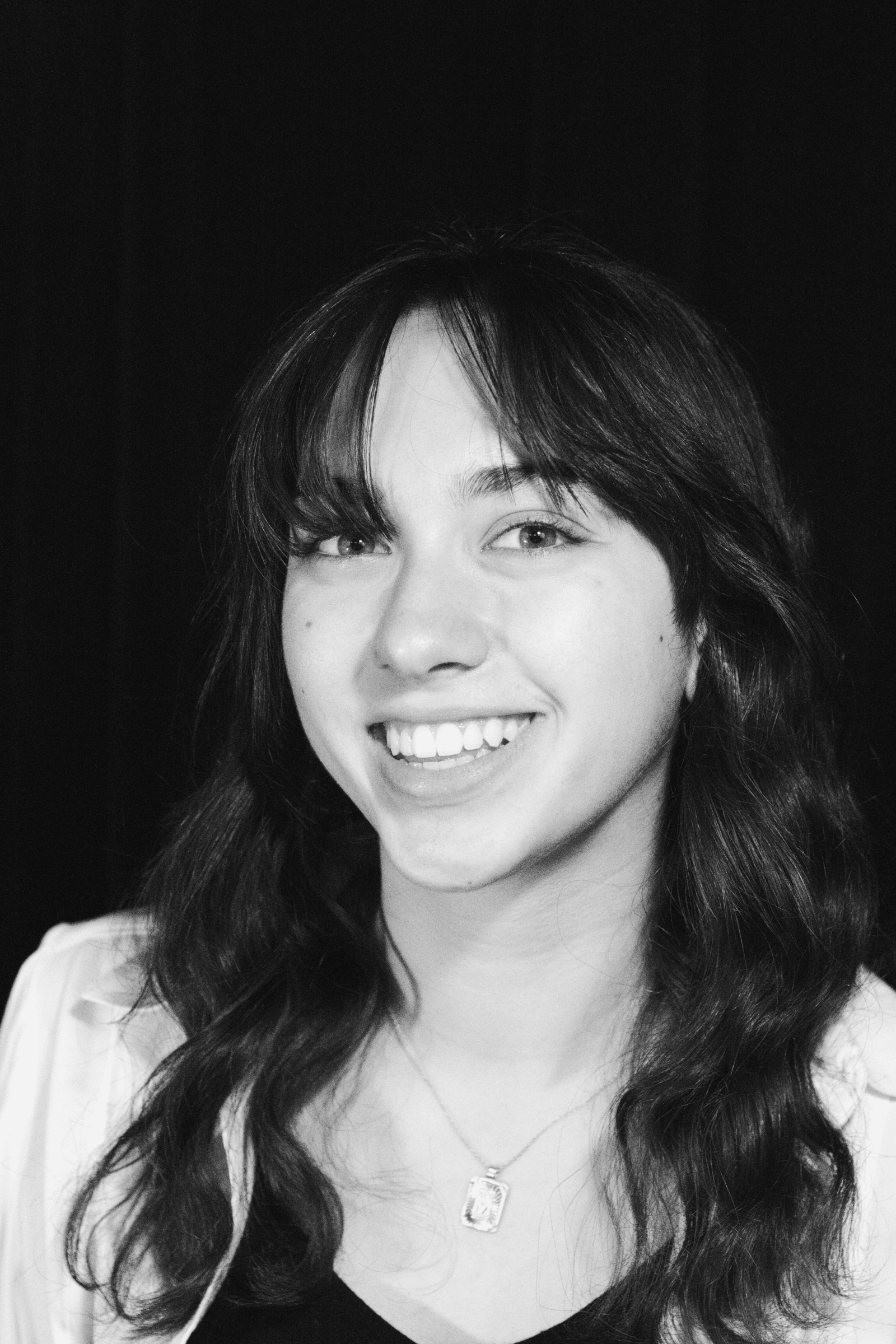 Cast
Jane Ackerly
This is one of Madeline's final BHS productions and she couldn't be happier to share it with her closest friends. She hopes you enjoy the show!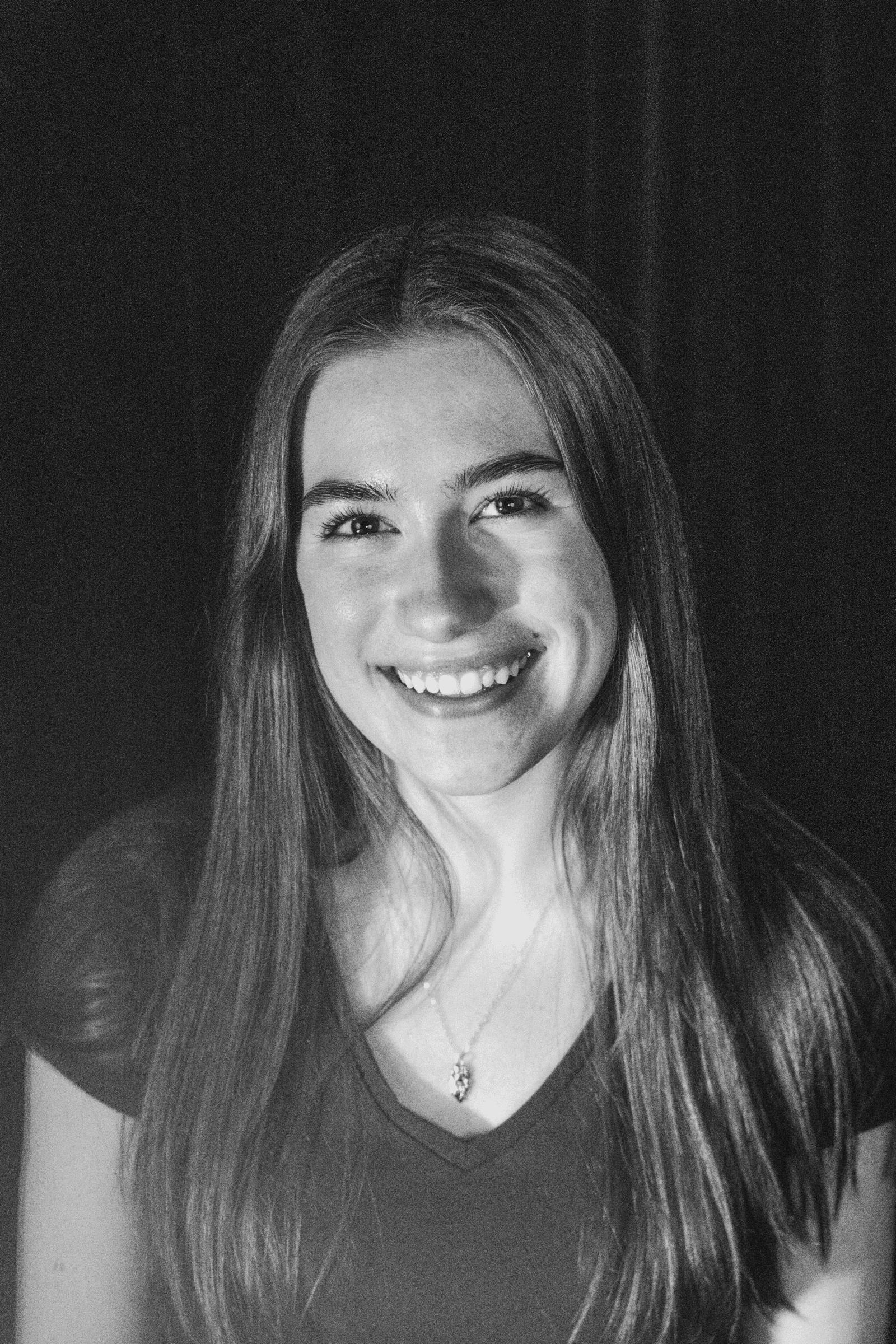 Cast
Betsy Randolph/Kitty
This is Clara's twelfth and final show at BHS, but her very first main stage play! She has loved working with the cast and crew of Pride and Prejudice to bring this classic story to life. She hopes that this show inspires you to look beyond your prejudices and open your heart. Enjoy the performance!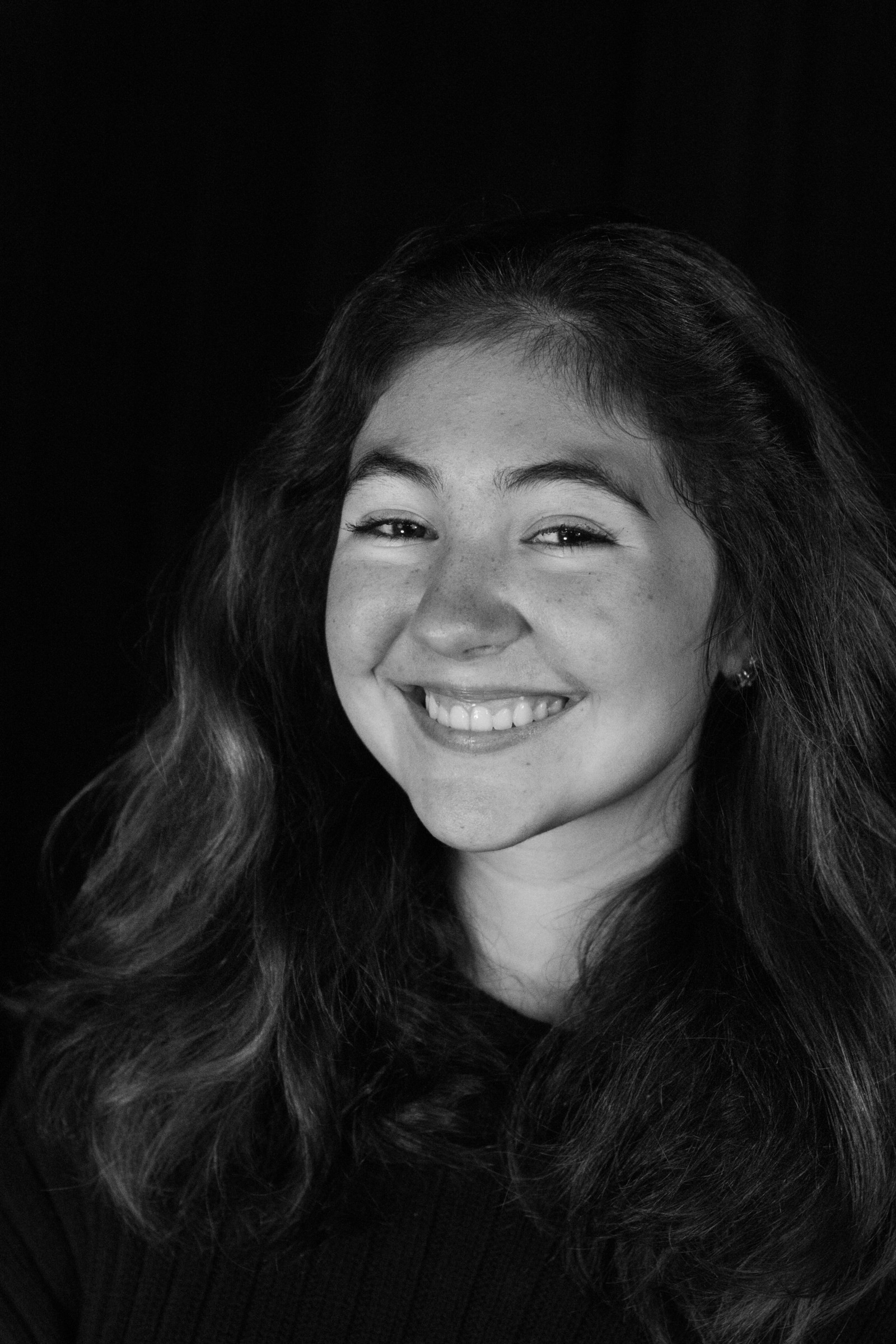 Cast
Betsy Randolph
Ravyn is so excited to be performing as Lydia in her final production at BHS. This is her ninth show at the high school and she is so thankful to have been a part of such a wonderful program. Her favorite thing in the world is performing with her favorite people. She hopes you enjoy the show!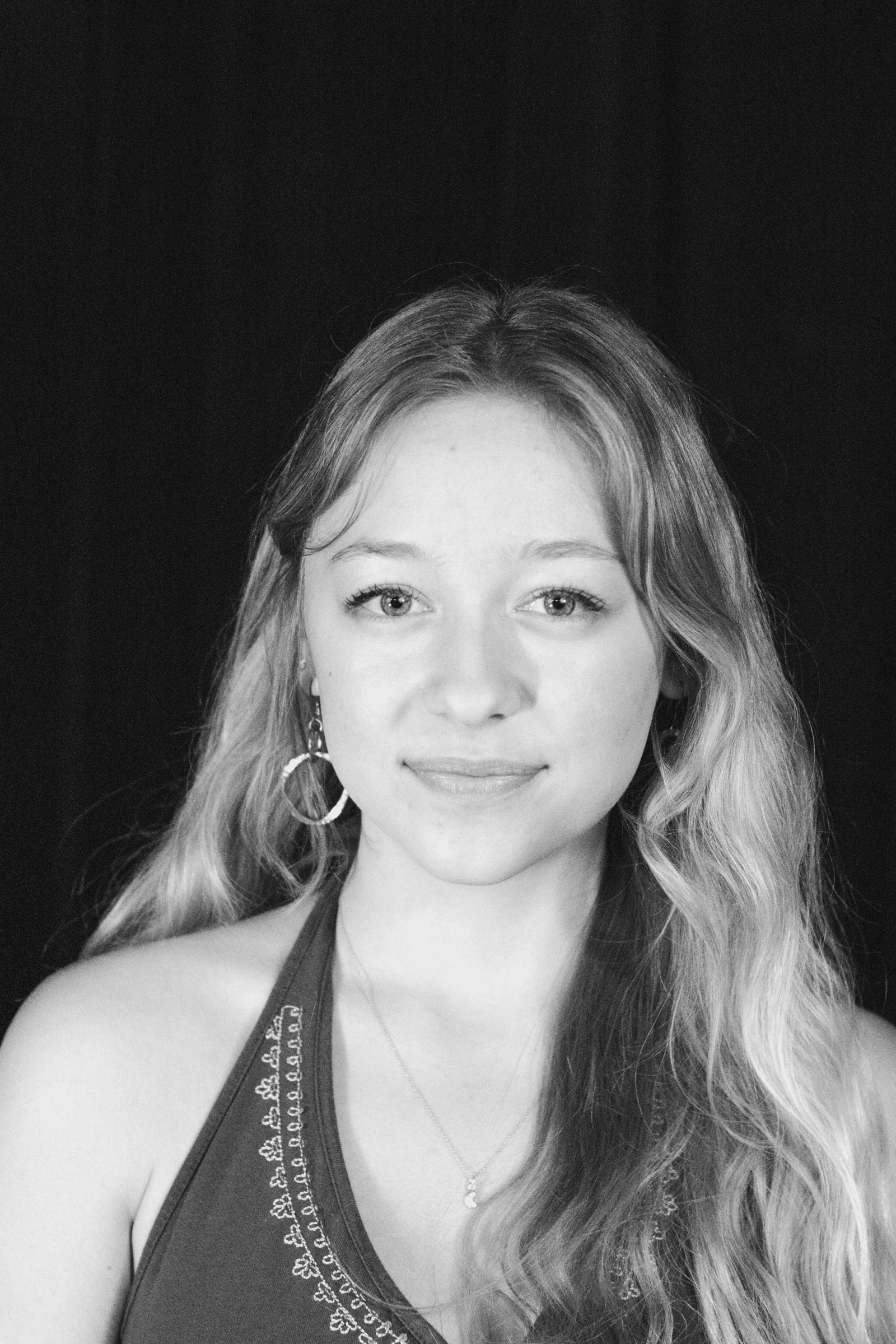 Cast
Valerie Vickers/Kitty
Chloe has been a part of 11 previous BHS plays and musicals, and she can't wait to show the amazing work of this cast and crew for her final time. She is grateful for the support of her family and friends, and hopes you leave this show more appreciative of your loved ones, and with an open mind to others.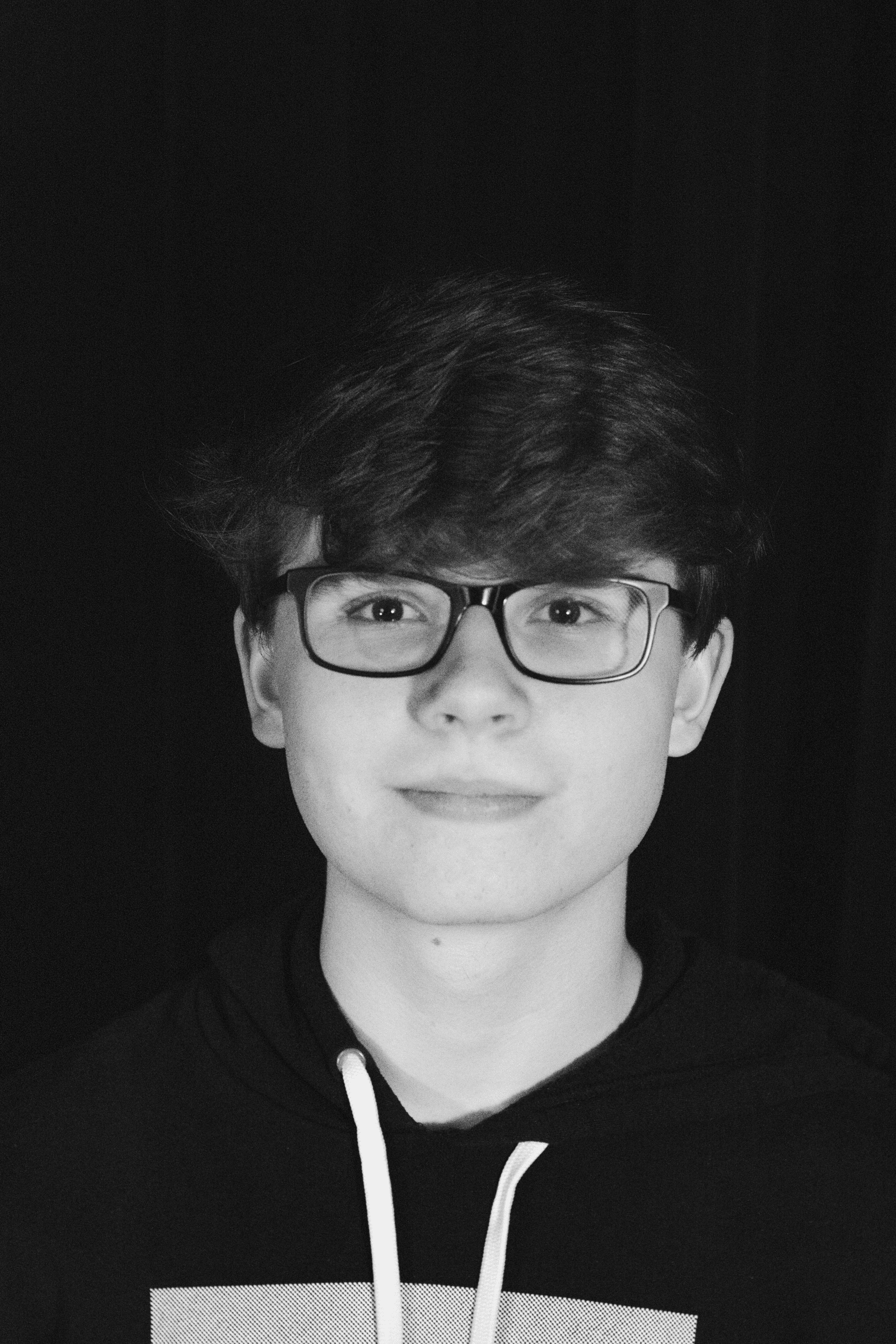 Cast
Hugh Lawton/Justin Wills
In his final high school production, Joey hopes to go out with a bang. While he only joined the Batavia High School drama program in his senior year, he enjoyed every moment of it and wouldn't trade it for anything. He plans to focus on presenting a memorable performance as well as not taking any moment for granted. He dearly thanks everybody in the program that made his journey possible.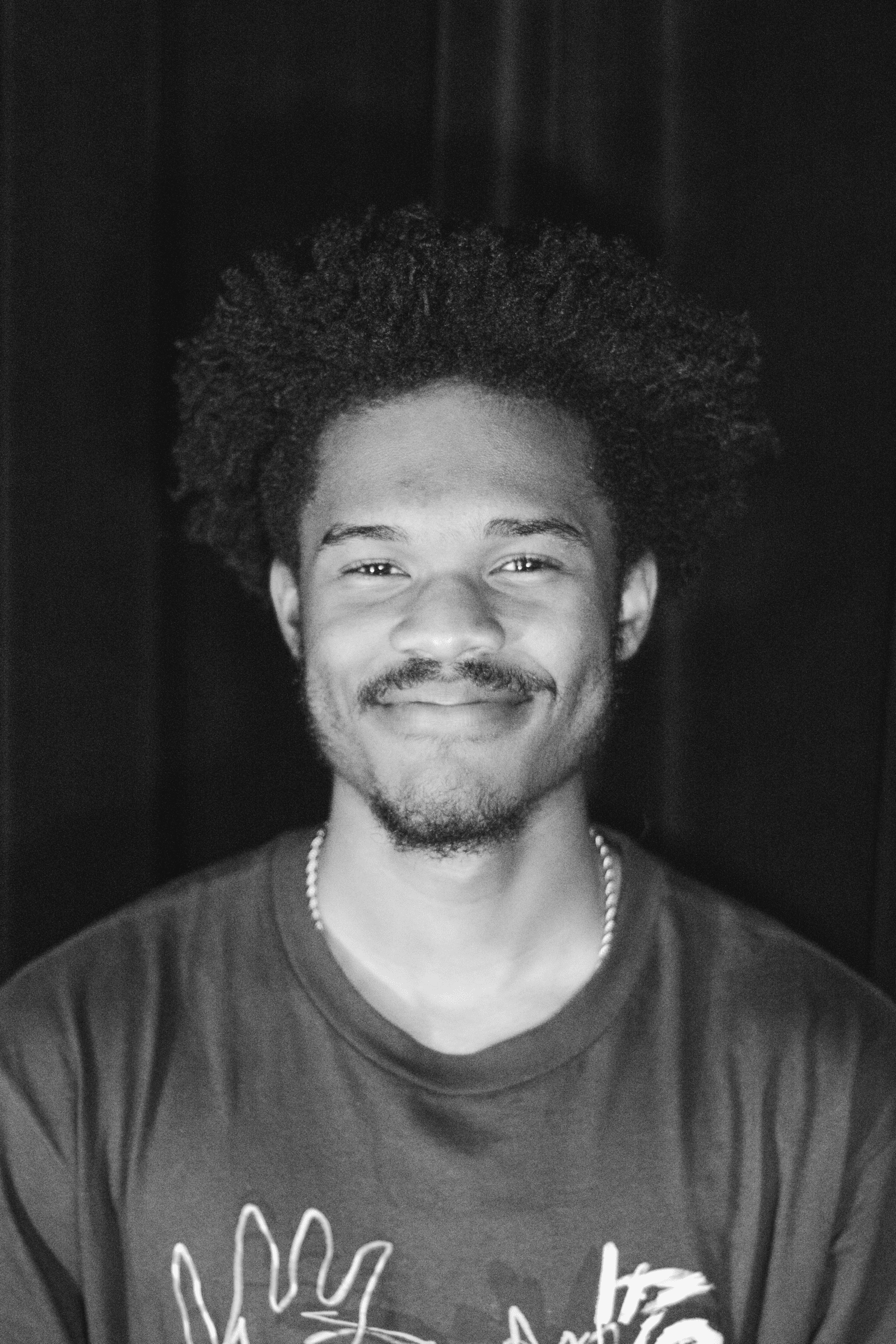 Cast
Hugh Lawton
Ryan Anderson is thrilled to be portraying the role of Mr. Darcy in the production of Pride and Prejudice. With only experiences in 2 black box shows, he hopes you enjoy his first main stage event!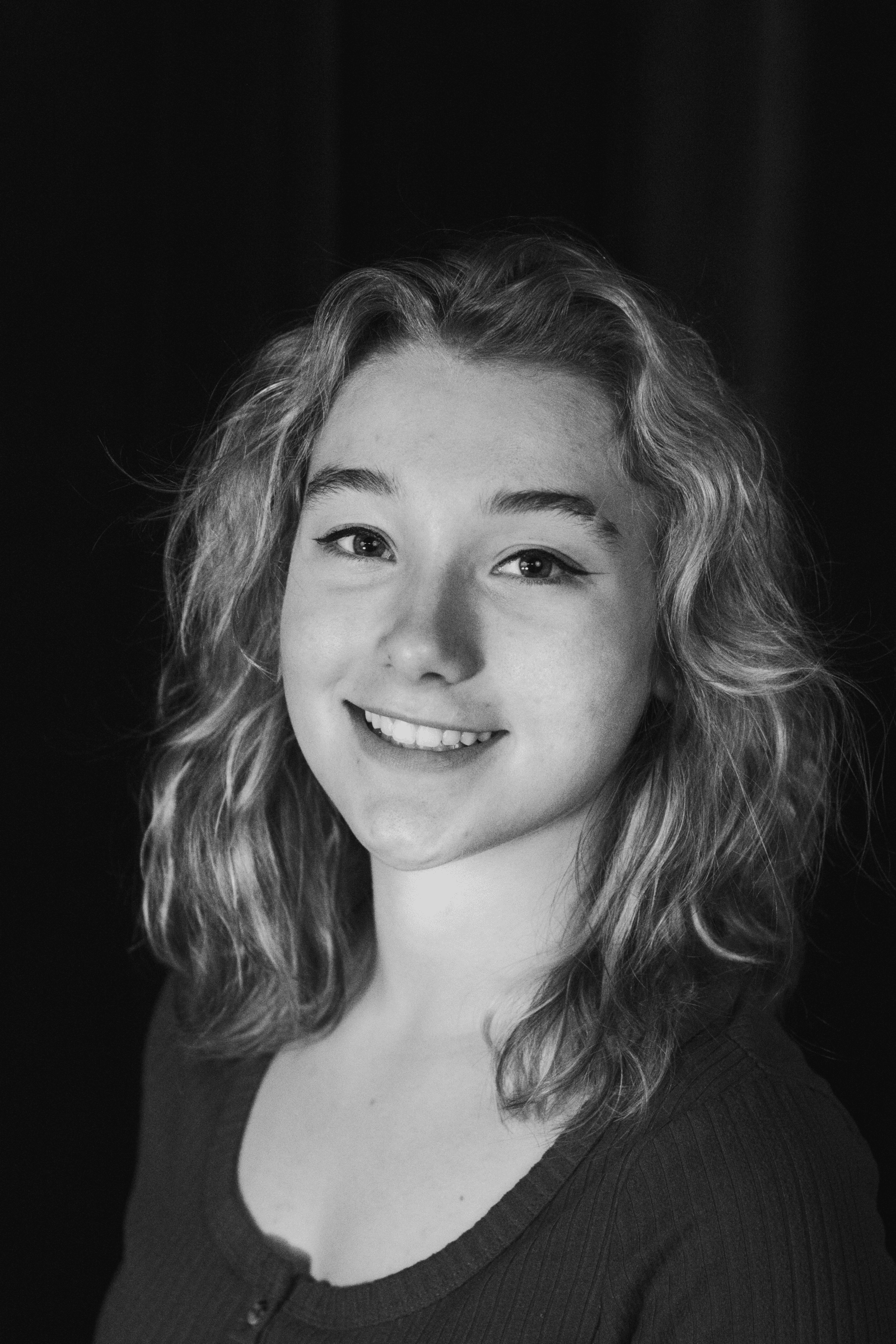 Cast
Edwina Dunbar
Ashlyn is a senior at Batavia High School, she can't wait to be in her last show at Batavia Pride and Prejudice! She has has a wonderful year of shows including playing Maggie Jones in 42nd Street, and Edwina Dunbar in Murder on the Rerun. She will be going to Lawrence University next fall for theatre arts! She would like to thank her family and the Hunecke's for always supporting her!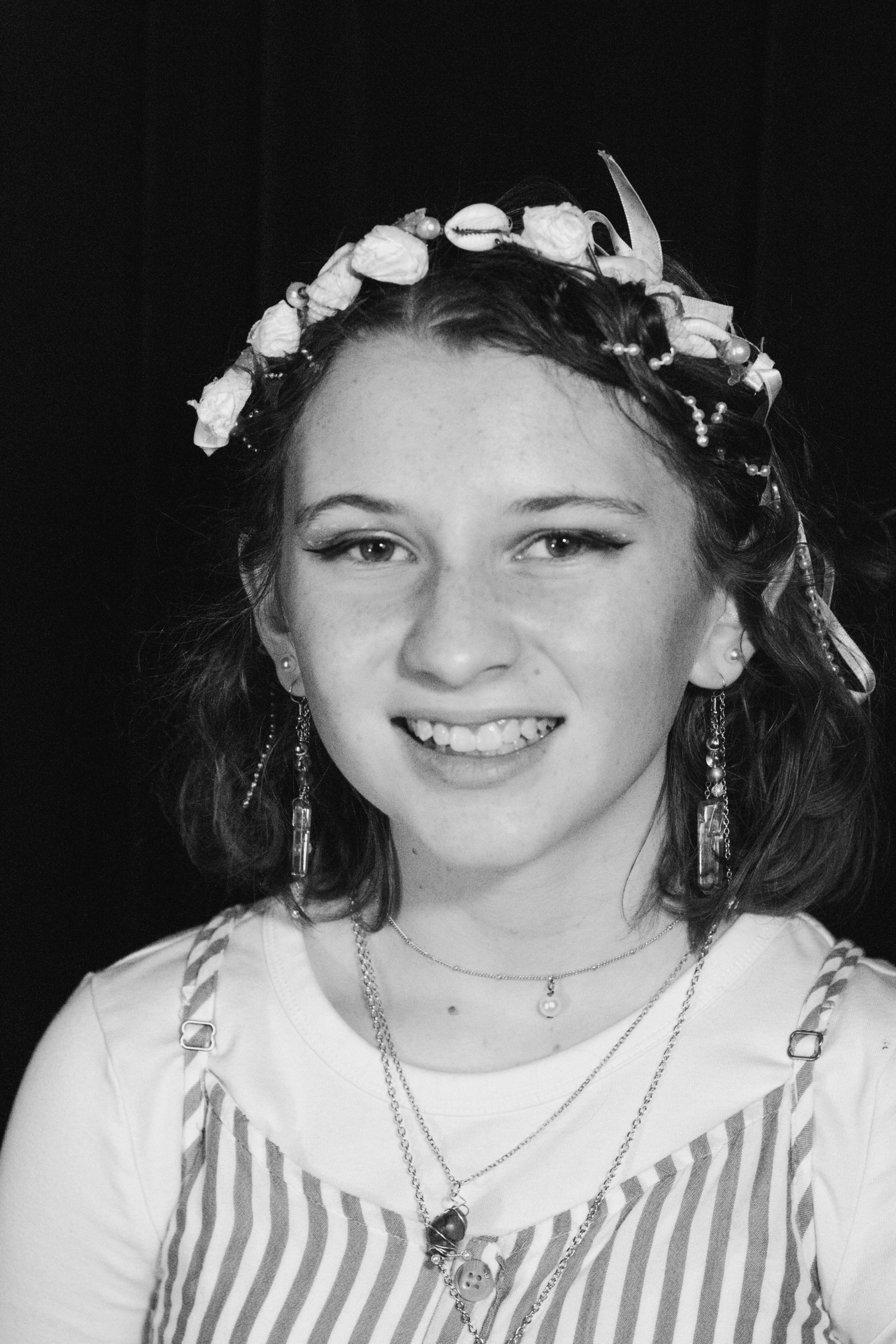 Cast
Edwina Dunbar
Sophia is a sophomore at Batavia High School and so excited to perform in her 6th show here. She is so thankful for all the work that has been put in to bring this production to life from props, to costumes, to choreography. Sophia has been working hard on her British accent and cannot wait to perform for all of you! She hopes you enjoy the show!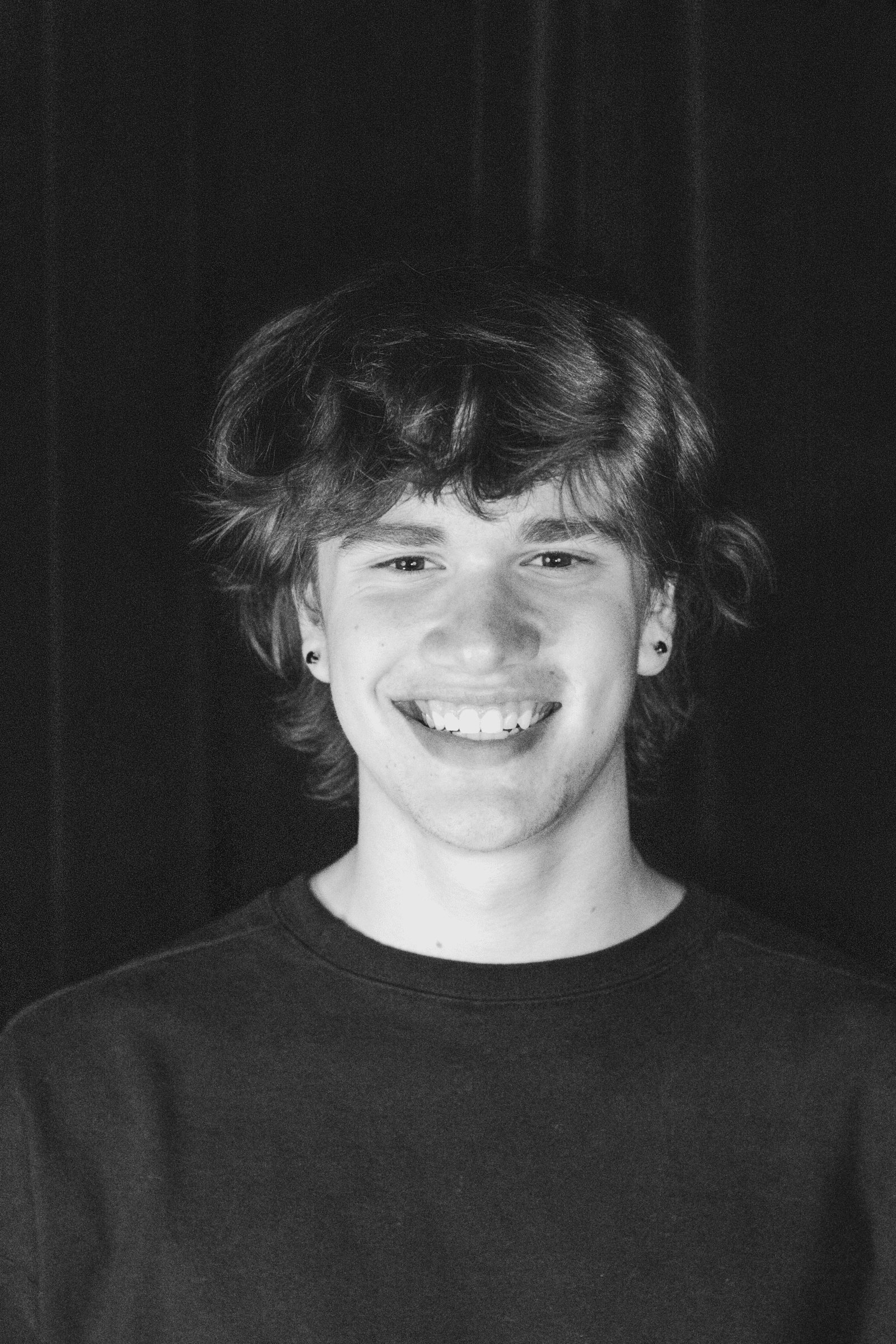 Cast
Justin Wills
This being Matthew's 5th production at BHS, he considers himself somewhat of a seasoned thespian. Not to mention his many appearances in BHS' most wonderful improv troupe, But Seriously Folks, over the past year and a half. An amalgamation of all of these skills is sure to leave you amazed by the end of this whimsical tale, especially when one considers the expertise of his fellow cast. Silence your damn phones, buckle your seatbelts, and enjoy; it's a good one.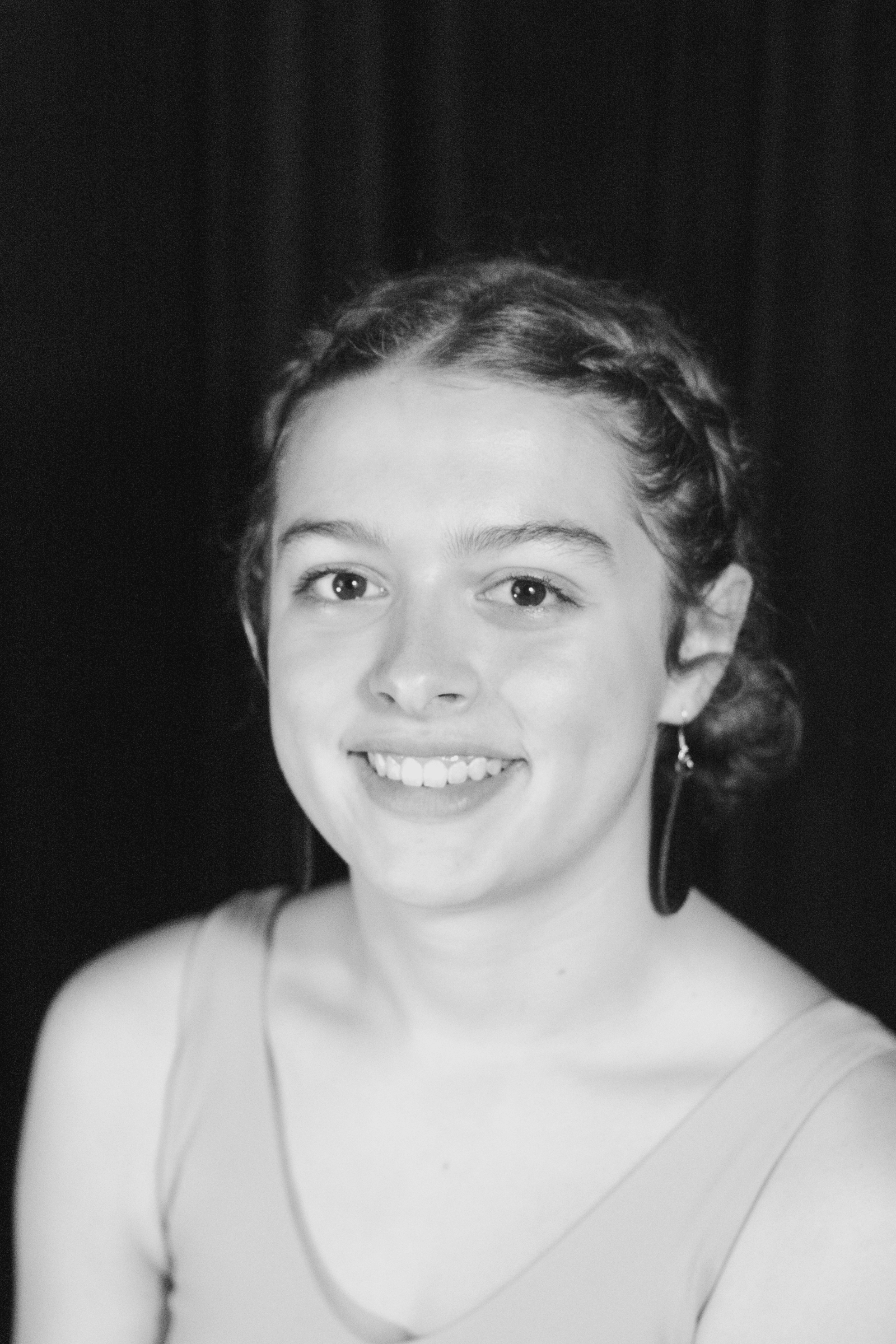 Cast
Valerie Vickers
Charlotte is a freshman at Batavia High School, and this is her third production here at Batavia. She has loved being in theater this year and she's so sad that this is her last production of the year. She wants to thank the entire cast for just being amazing!! She is so excited for you to see the show!! You're gonna love it!
Crew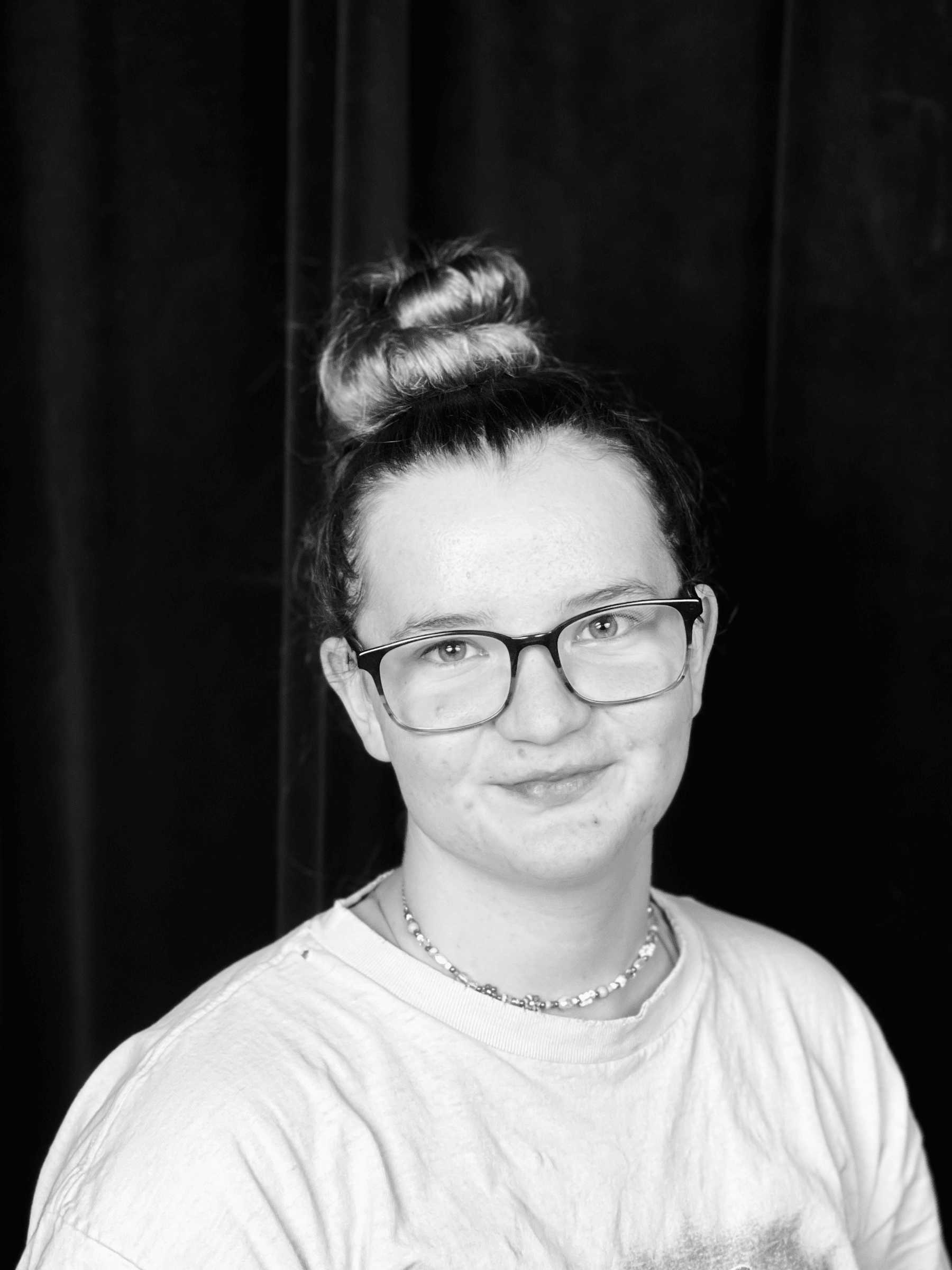 Props Master
Props
Tatjana is excited to be part of her eighth show. She is a junior this year and is also props master! On their last show, she would just like to thanks the seniors for all they have done for her and this program. She wishes them all the BEST! She hopes you enjoy Pride and Prejudice!!!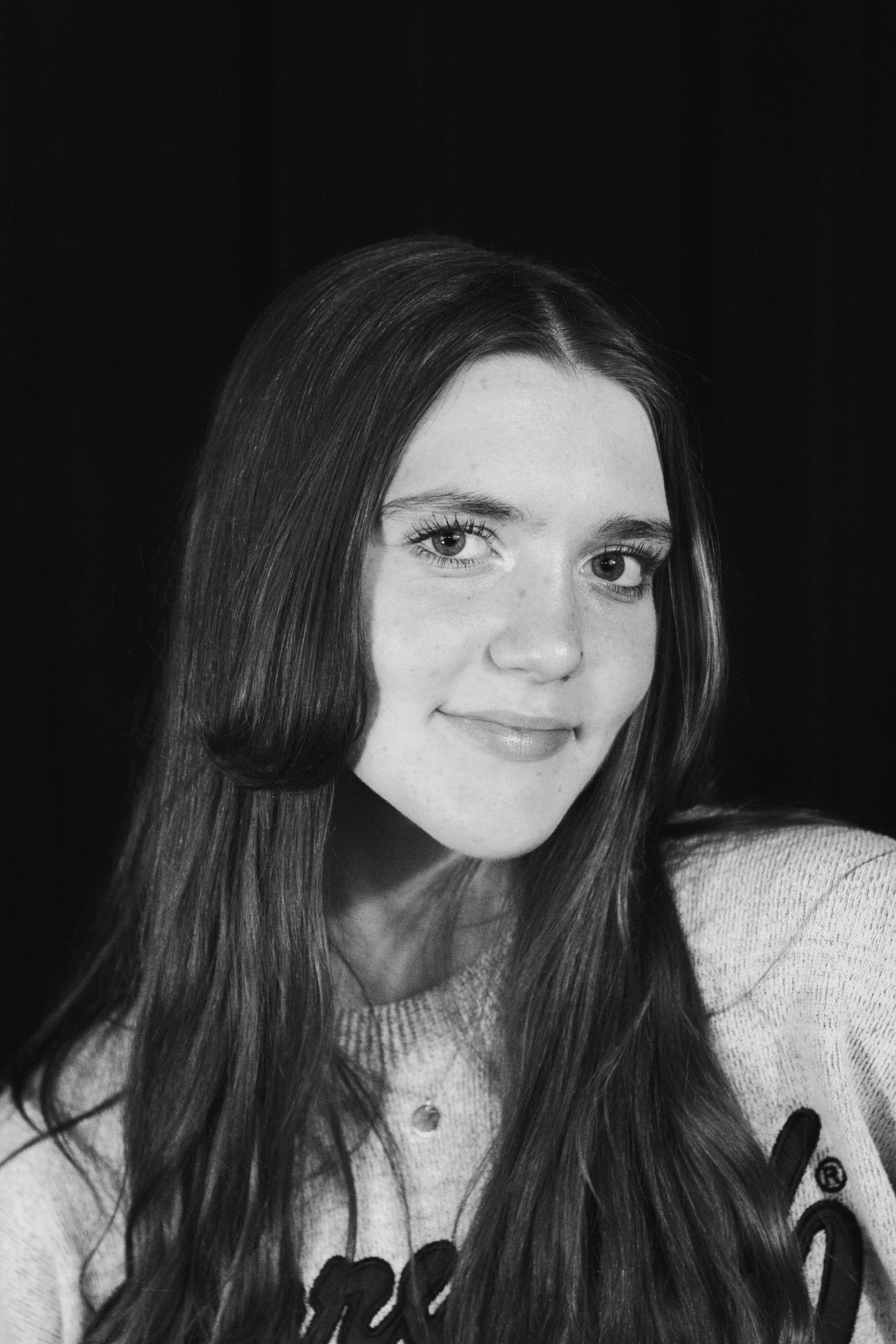 Assistant Stage Manager
Props
Naomi Gustin is a sophomore at BHS. Previously she's been involved with productions at RMS, The Albright Theatre, and Vero Voce. The cast, directors, and crew have put so much effort into this show. Enjoy!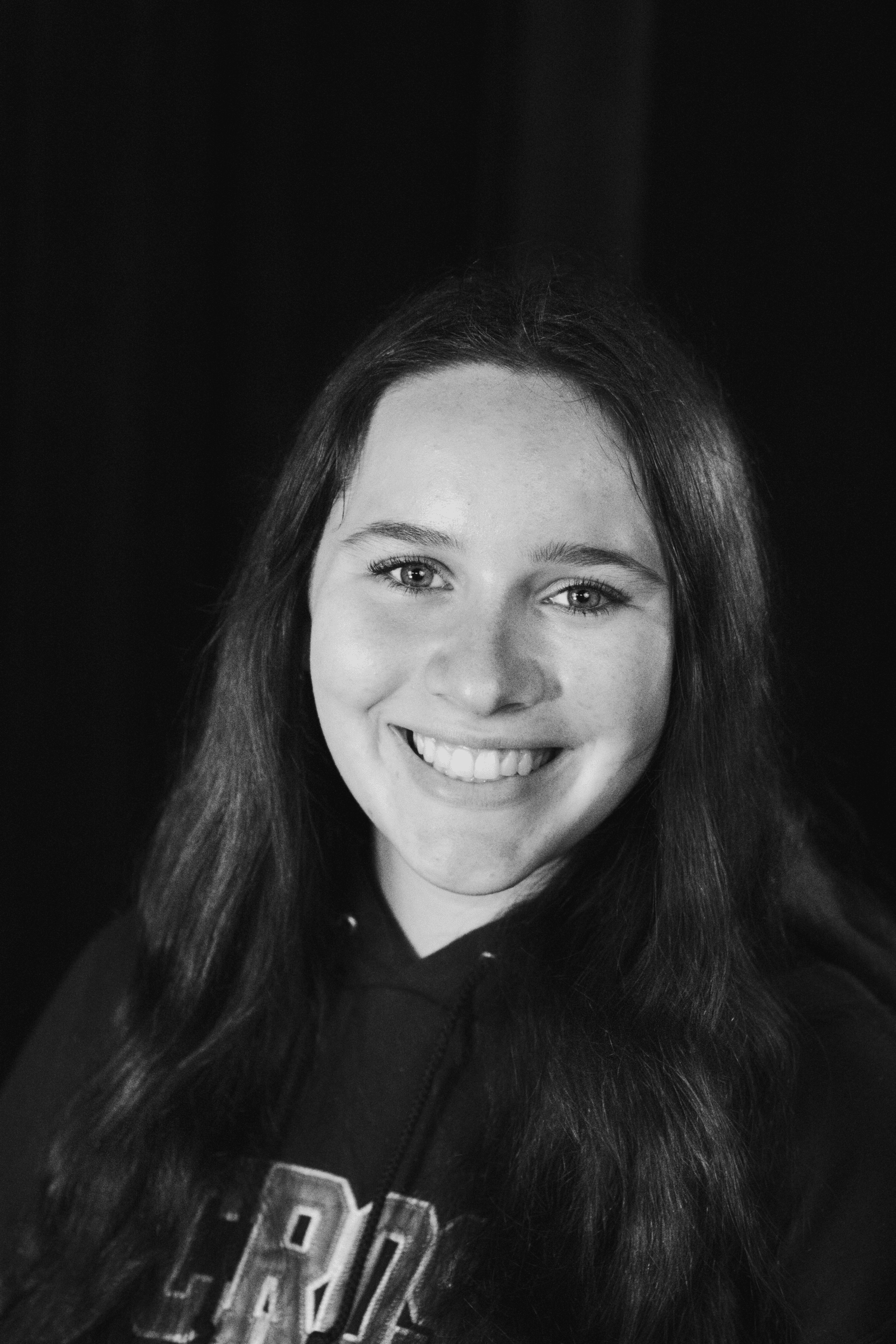 Stage Manager
Lighting
Lexie is a sophomore at BHS and this is her 2nd show being a part of the stage management team. This is her 4th show as a crew member and 5th show at the high school. She would like to thank all the people who put in time and energy into making the show what it is and hopes that everyone loves the show!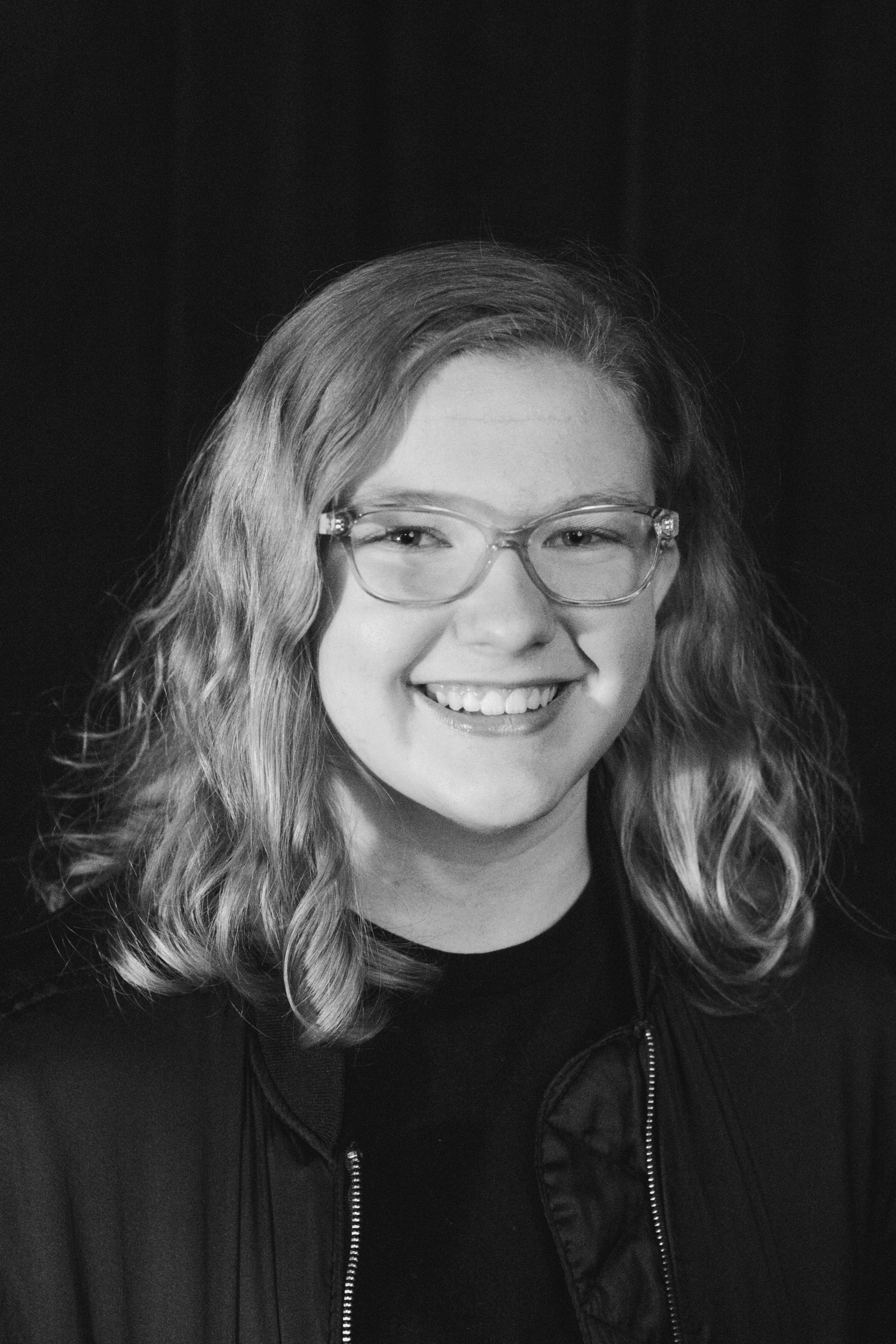 Stage Manager
Stage Manager
Lauren is a sophomore at Batavia highschool and her third show being a part of stage crew. She is very excited to have the opportunity to be Stage Manager with such an incredible cast and crew. She hopes you enjoy Pride and Prejudice!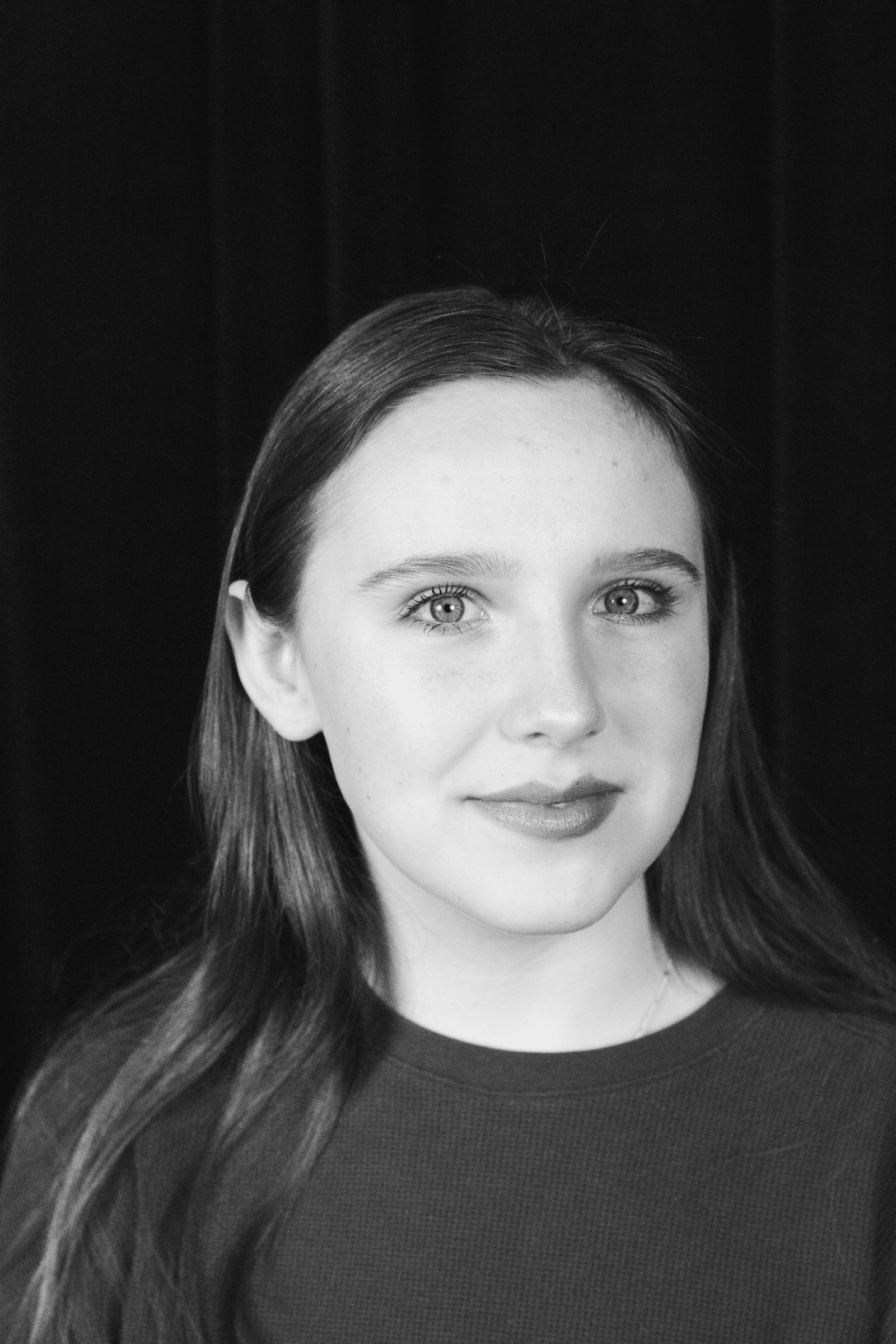 Crew
Stage Manager
Artistic Team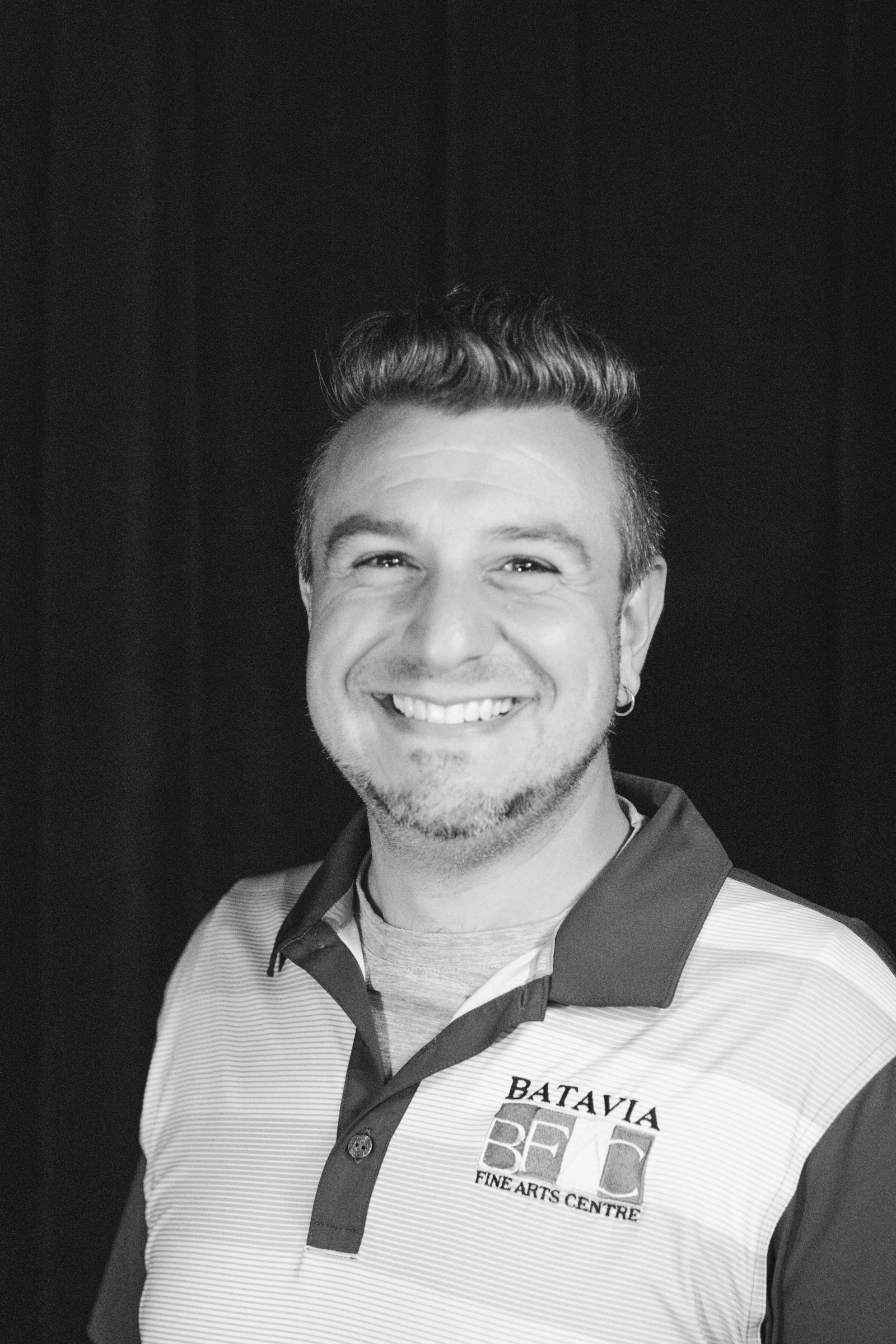 Dominic Cattero
Artistic Director
Dominic Is a Batavia native, graduating from BHS in 1999, at which point he attended Illinois Wesleyan University, where he earned a BFA in Theatre Arts. Following a short stint as a freelance director, he settled in Quincy Illinois at Quincy Community Theatre and served as their Director of Student Theatre and Head of Education from 2003-2005 at which time he transitioned to the position of CEO and Managing Artistic Director from 2005 – January of 2011. Dominic has also been appointed and served a three-year term with the Illinois Arts Council, a state agency, and served as an adjunct professor of Theatre Arts and Acting with Hannibal-LaGrange University from 2008 to 2010. A Theatrical Dominic met his wife Miranda on stage in Grease and they have four children, Brayden, Delaney, Mirabella, and Bianca.
Directing Credits Include: The Sound of Music, Urinetown, The Producers, Little Shop of Horrors (twice), Miracle on 34th Street, Steel Magnolias, Jesus Christ Superstar, On Golden Pond, The Graduate, Chicago, Little Brother, Lucky Stiff, Forever Plaid, Footloose, The Importance of Being Earnest, All Shook Up, Jake's Women, Everybody, Death of a Salesman, Lost in Yonkers, Shrek, Beauty and the Beast, The Legend of Sleepy Hollow, I Never Saw Another Butterfly, Dear Edwina, The Theory of Relativity, 9 to 5 The Musical, Arsenic and Old Lace, You're a Good Man Charlie Brown, Bridge to Terabithia, I Do! I Do! and many more. He is also the founding Director and coach for But Seriously, Folks… improv troupe founded in 2003.
Awards & Reccognition
* West Central Illinois 20 Under 40 recipient
* Individual Artist recipient for Wes Central Illinois?SouthEastern Iowa/North Eastern Missouri
* Arts Educator of the year – 2009
* Enid Ireland Award
* Batavia/Geneva/St. Charles 30 Under 30 recipient
* Batavia Hall of Honor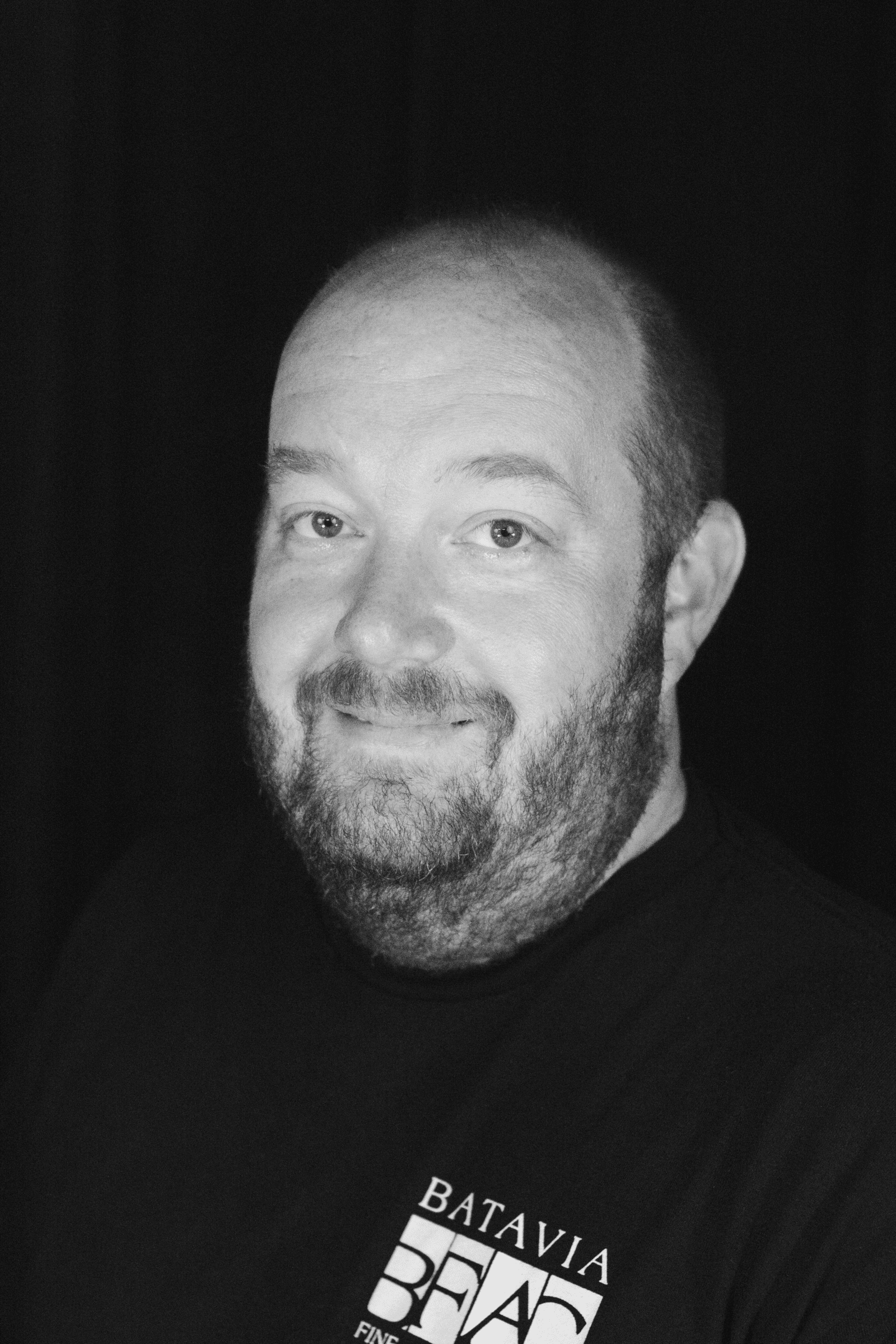 Joseph Andersen
Technical Director
Mike Baglieri
Lighting Designer
Sponsors