Step into the enchanted world of Broadway's modern classic! Based on the Academy-Award winning animated feature, the stage version of Disney's BEAUTY AND THE BEAST includes all of the wonderful songs written by Alan Menken and the late Howard Ashman along with new songs by Mr. Menken and Tim Rice. You will be transported to the heart of provincial life in a lovely French town. When Maurice becomes lost in the woods on the way to the fair, he seeks shelter in an old castle, but the master of the castle is a horrible beast that takes him captive. Maruice's daughter, Belle, must then give up her freedom to save his life. Belle's taming of the unfortunate Beast and his ultimate transformation back into a handsome prince enthralled Broadway audiences for over 13 years. Disney's BEAUTY AND THE BEAST offers a great opportunity to bring your entire family together for family theatre at its best.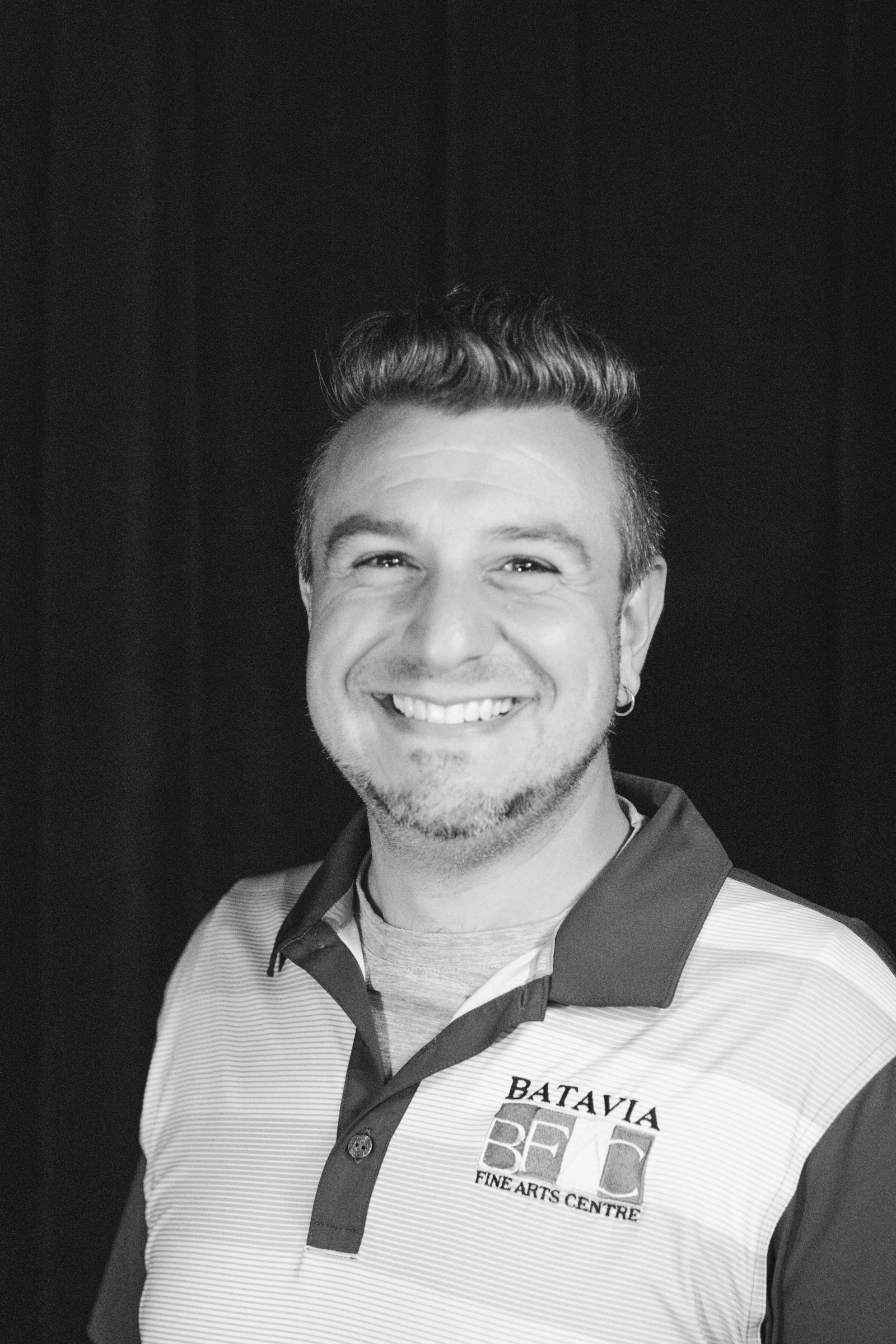 Dominic Cattero
Artistic Director
Dominic Is a Batavia native, graduating from BHS in 1999, at which point he attended Illinois Wesleyan University, where he earned a BFA in Theatre Arts. Following a short stint as a freelance director, he settled in Quincy Illinois at Quincy Community Theatre and served as their Director of Student Theatre and Head of Education from 2003-2005 at which time he transitioned to the position of CEO and Managing Artistic Director from 2005 – January of 2011. Dominic has also been appointed and served a three-year term with the Illinois Arts Council, a state agency, and served as an adjunct professor of Theatre Arts and Acting with Hannibal-LaGrange University from 2008 to 2010. A Theatrical Dominic met his wife Miranda on stage in Grease and they have four children, Brayden, Delaney, Mirabella, and Bianca.
Directing Credits Include: The Sound of Music, Urinetown, The Producers, Little Shop of Horrors (twice), Miracle on 34th Street, Steel Magnolias, Jesus Christ Superstar, On Golden Pond, The Graduate, Chicago, Little Brother, Lucky Stiff, Forever Plaid, Footloose, The Importance of Being Earnest, All Shook Up, Jake's Women, Everybody, Death of a Salesman, Lost in Yonkers, Shrek, Beauty and the Beast, The Legend of Sleepy Hollow, I Never Saw Another Butterfly, Dear Edwina, The Theory of Relativity, 9 to 5 The Musical, Arsenic and Old Lace, You're a Good Man Charlie Brown, Bridge to Terabithia, I Do! I Do! and many more. He is also the founding Director and coach for But Seriously, Folks… improv troupe founded in 2003.
Awards & Reccognition
* West Central Illinois 20 Under 40 recipient
* Individual Artist recipient for Wes Central Illinois?SouthEastern Iowa/North Eastern Missouri
* Arts Educator of the year – 2009
* Enid Ireland Award
* Batavia/Geneva/St. Charles 30 Under 30 recipient
* Batavia Hall of Honor