LIVESTREAM NOW AVAILABLE!
Buy LIVESTREAM
The Butterfly Effect is our second annual spring concert; showcasing the incredibly talented dance artists whom bring all qualities of humanity to the stage. Our students will showcase their hard work put forth in both Academy classes this year, and Monarch Dance Co.

Definition of butterfly effect
: a property of chaotic systems (such as the atmosphere) by which small changes in initial conditions can lead to large-scale and unpredictable variation in the future state of the system

Ex. The butterfly effect—an underlying principle of chaos theory—holds that tiny, apparently inconsequential changes can produce enormous, globally felt repercussions.

We believe in the possibility that the butterfly effect is always at work in our world. . .
through kindness, art, compassion, dedication and commitment to each other and through transformative growth.

Together, we demonstrate this through the art of dance.
Purchase Event Recording
Enjoy the performance and want a keepsake video?  This event is available as a digital download or Blu-Ray.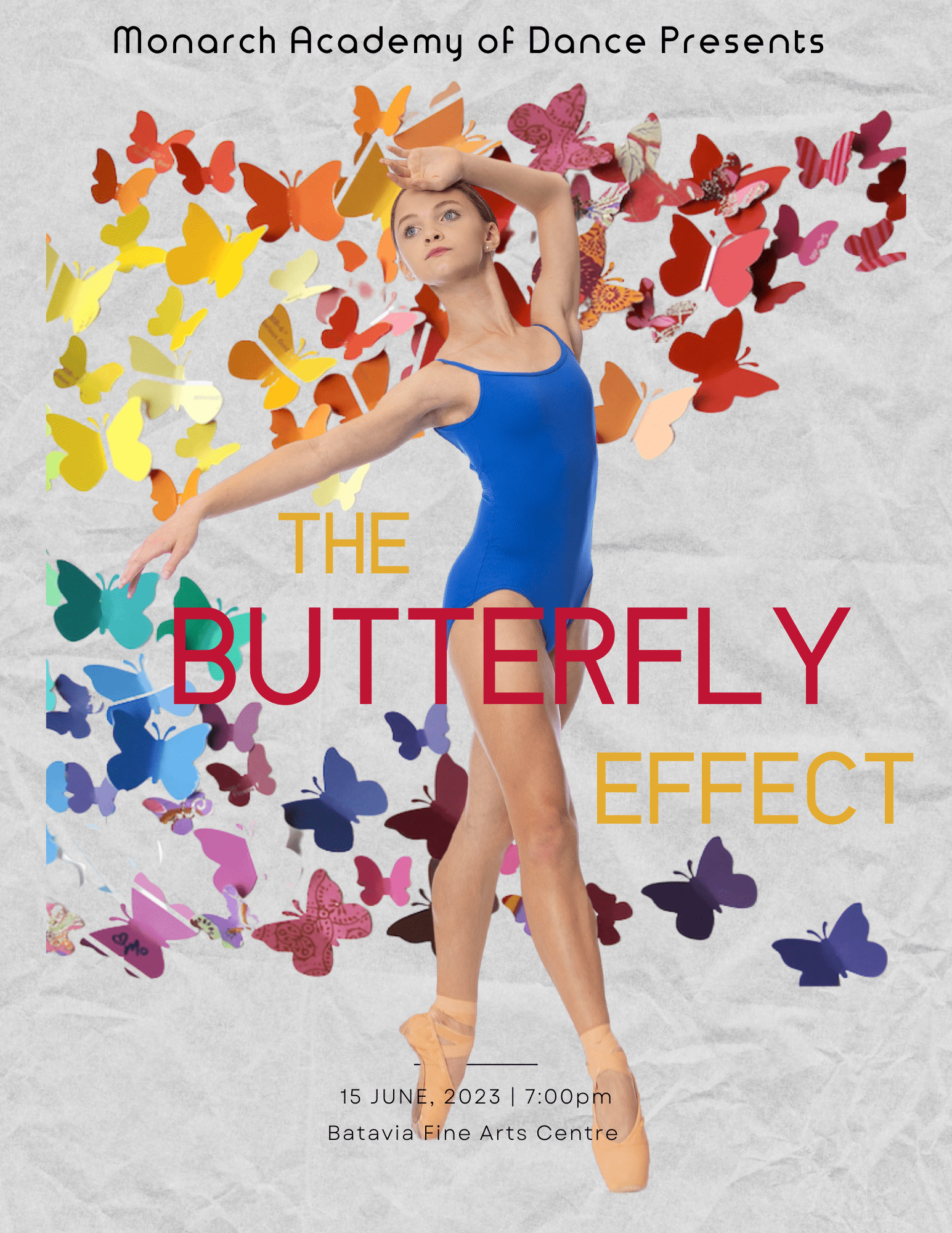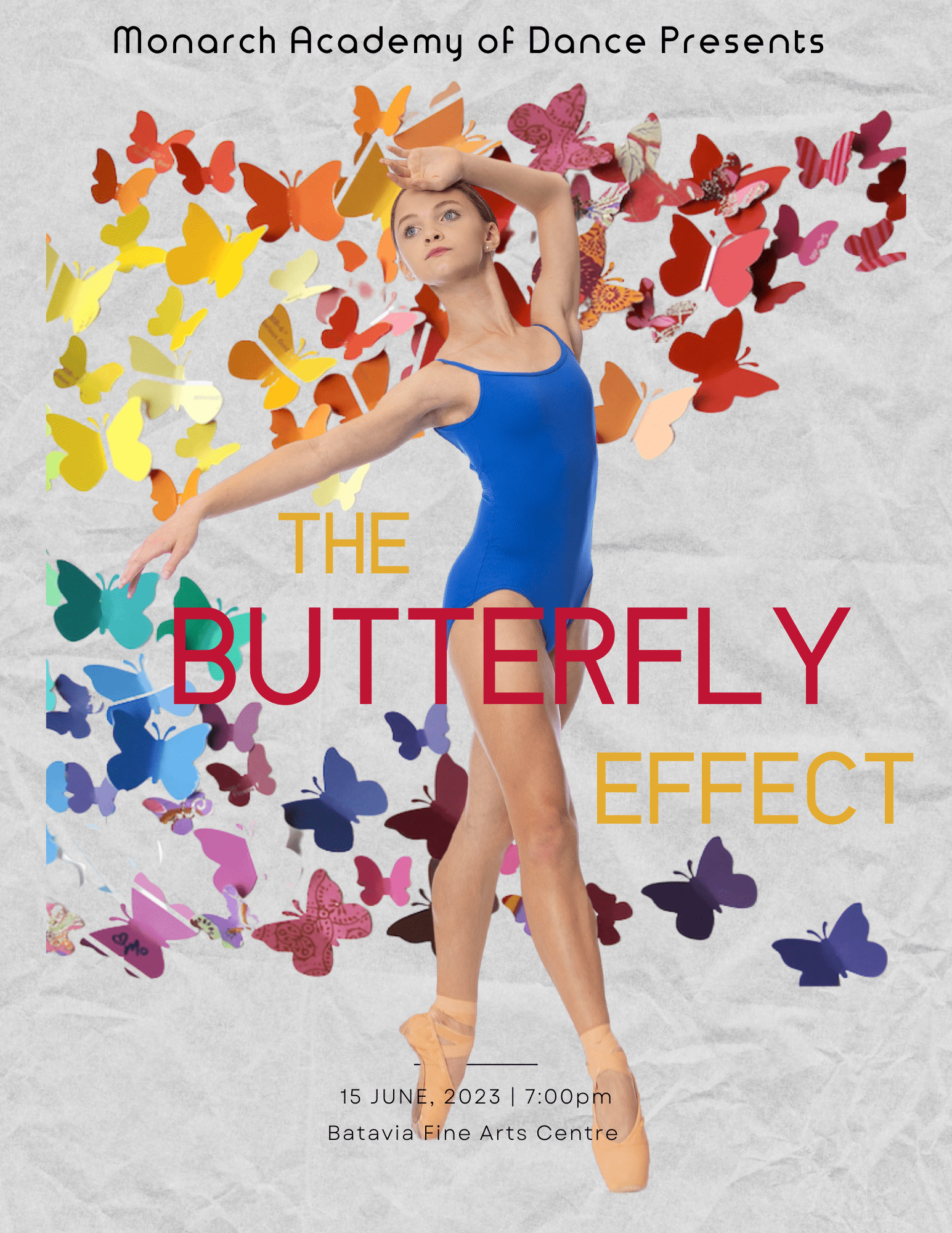 Sponsors

Monarch Academy of Dance
3682 Prairie Lake Court Aurora,IL 60504