It has been a while, but we are excited to welcome you back for your holiday traditions at BFAC!  See you this holiday season!
B2wins
(Pronounced B-Twins… short for Brazilian Twins)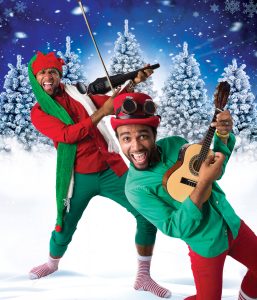 This high-energy entertainment group continues to captivate audiences worldwide with its unique sound and an engaging live show that targets the masses. Led by charismatic Twin brothers from Rio de Janeiro, they combine a plethora of genres into a live show that is equal parts rock concert, jam session, dance party, and house party. Fans describe it as seeing your new best friends in concert.
Growing up in the violent, slums of Brazil, the Twins began playing classical music on violins their father made by hand. They used music as an escape from their reality and began teaching others in their neighborhood. After being featured on National Public Radio, the Twins were invited to the US on full-ride music scholarships.
After performing 153 shows across 14 states in 2019, B2wins continue to cultivate a loyal fan base wherever they perform. From hip-hop heads to jazz aficionados, rockers to reggae fans, all find common ground at a B2wins show. The Twins are on a mission to change the world, one smile at a time.
Join these twins for a high-energy start to your Holiday season!
The Fox Valley Nutcracker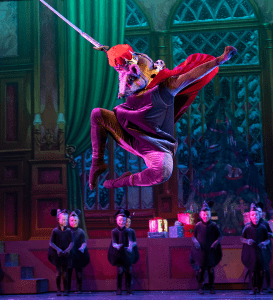 Fox Valley Ballet is very proud to present The Fox Valley Nutcracker, a Fox Valley holiday tradition that showcases students and families from local dance studios alongside professional dancers, in the beloved holiday classic The Nutcracker. Featuring beautiful dance, lavish sets, festive costumes, and Tchaikovsky's magical score. Kick-off your holiday season with The Fox Valley Nutcracker!
Purchase 11-28-21 Tickets NOW