PURCHASE SEASON TICKETS
---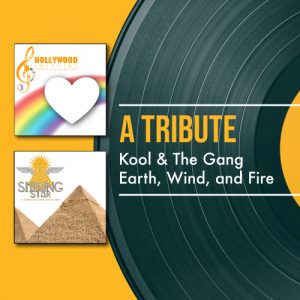 A Tribute to Kool & the Gang and Earth, Wind & Fire
August 19, 2022 – 7:30 PM
Kool & the Gang and Earth, Wind & Fire span a combined career of over a century and ushered in the sound of a generation.  This show's playlist has been hailed as the definitive collection of top-charting hits, and includes, Shining Star, September, Celebration, Cherish, Jungle Boogie, and more, this night of funk and soul puts two of the greatest groups of the 70's and 80's side by side. Get ready to party through the 70's and 80's as we combine the excitement of a live show with a super-charged dance party to remember!
Click Here to Purchase Individual Tickets
PURCHASE SEASON TICKETS
---

The Shaun Johnson Big Band Experience
September 9, 2022 – 7:30 PM
The Shaun Johnson Big Band Experience is a rare newcomer to traditional pop – fusing a big band spirit with an inventive edge – and garnering a top 5 Billboard spot with the release of their first album. Shaun, an Emmy award-winning crooner (and lead singer of the internationally known vocal group, Tonic Sol-fa) indelibly stamps vocal jazz and swing with a contemporary punch – to the delight of both traditionalists and newcomers – emerging as an original voice in the continuing tradition of the American vocalist.
Click Here to Purchase Individual Tickets
PURCHASE SEASON TICKETS
---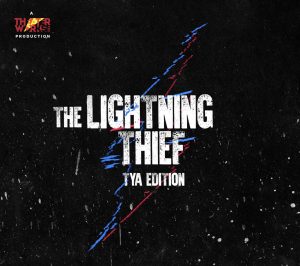 The Lightning Thief
October 22, 2022 – 7:00 PM
Percy Jackson is about to be kicked out of boarding school.  Again. And that's the least of his troubles.
Lately, mythological monsters and the gods of Mount Olympus seem to be walking straight out of the pages of Percy's Greek mythology textbook and into his life.  Worse, he's angered a few of them. Zeus's master lightning bolt has been stolen, and Percy is the prime suspect.
Now Percy has ten days to find and return Zeus's stolen property and bring peace to a warring Mount Olympus.  But to succeed on his quest, Percy will have to do more than catch the true thief. He must come to terms with the father who abandoned him; solve the riddle of the Oracle, which warns him of betrayal by a friend; and unravel a treachery more powerful than the gods themselves. Adapted from the book The Lightning Thief by Rick Riordan.
Click Here to Purchase Individual Tickets
PURCHASE SEASON TICKETS

---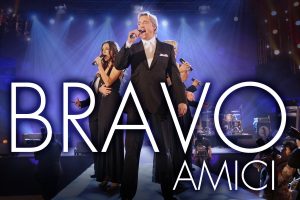 BRAVO Amici
November 18, 2022 – 7:30 PM
BRAVO Amici has wowed audiences all over the world, from London to LA, Miami to Moscow, St. Moritz to Sardinia, and New York to New Zealand. Combining the essential elements of classical crossover – pop, Broadway, the West End, and opera – this group of endlessly talented friends and stage stars melt hearts and blow minds in every theater they perform, becoming a worldwide phenomenon over the years. With a show that not only entertains and excites audiences but also connects with them on a deeper level (at a time when the world needs all the love, acceptance, and inclusion it can get) you can guarantee it's a concert you'll never forget because of how they made you feel.
Click Here to Purchase Individual Tickets
PURCHASE SEASON TICKETS
---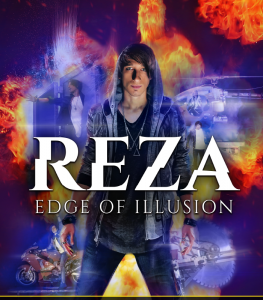 Reza – The Edge of Illusion
January 20, 2023 – 7:30 PM
The Edge of Illusion experience is filled with magical illusions, plenty of fantastic feats, and tricks that will blow your mind in this all-ages spectacular magic show. Starring the famous illusionist Reza, this show captivates and showcases Reza's uncanny ability to stun and dazzle.  This grand-scale production is absolutely amazing, combining stunning illusions with classic Reza edge and his own personal flair. Not only are the illusions insane, but he creates a personable and fun environment for the entire audience, including interactive audience participation. Reza's personality is unlike any other, with a high-energy attitude, he is a true delight to his fans.
Click Here to Purchase Individual Tickets
PURCHASE SEASON TICKETS

---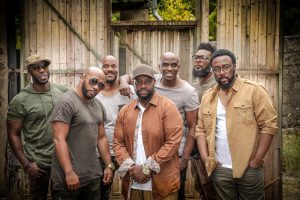 Naturally 7
April 29, 2023 – 7:30 PM
Certain experiences burn themselves in your memory from the very first encounter. The jaw-dropping audio pyrotechnics that Naturally 7 put on display every night absolutely belongs in that category. "A capella group" so vastly underplays what they create onstage that they had to coin a phrase – "Vocal Play" – to more accurately depict what they do. Naturally 7 is more than a tightly orchestrated collection of great singers. They transform their voices into actual human instruments, effortlessly producing music of any genre. Their vocal choreography is so perfectly interwoven that they compelled the musical maestro himself, Quincy Jones, to declare that "Naturally 7 is the future of vocal music!!" Their sonic mastery was on full display in a series of unforgettable performances on "The World's Best" TV show, which premiered on CBS immediately following Super Bowl LIII. Hosted by comedian, James Corden, Naturally 7 reigned supreme as the world's "Best Group", and cemented their singular status among the planet's musical elite. 
Click Here to Purchase Individual Tickets
PURCHASE SEASON TICKETS
---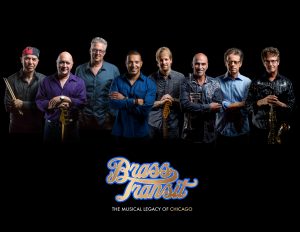 Brass Transit: The Musical Legacy of Chicago
June 16, 2023 – 7:30 PM
The best crowd-pleasing, studio-tight Chicago tribute!  The band's show includes all the hits from Chicago's golden age, 1969-1976.  With a world-class horn section, a rocking rhythm section, and vocals stacked sky-high, brass transit transports it audience back to the freewheeling days of the seventies.  The band includes veterans of hall-of-fame rock and soul acts like The Drifters, Sam & Dave, Aretha Franklin, Ben E. King, The Marvelettes, Frankie Valli, Mary Wilson, Martha Reeves, Little Anthony & The Imperials, Del Shannon and the Mamas & The Papas.
Click Here to Purchase Individual Tickets
PURCHASE SEASON TICKETS