Batavia High School Productions presents: The Dining Room, one of AR Gurney's most notable plays.This show is set in the dining room of a typical well-to-do household, the place where the family assembled daily for breakfast and dinner and for any and all special occasions. The action is comprised of a mosaic of interrelated scenes—some funny, some touching, some rueful—which, taken together, create an in-depth portrait of a vanishing species: the upper-middle-class WASP.The actors change roles, personalities and ages with virtuoso skill as they portray a wide variety of characters, from little boys to stern grandfathers, and from giggling teenage girls to Irish housemaids.
Each vignette introduces a new set of people and events; a father lectures his son on grammar and politics; a boy returns from boarding school to discover his mother's infidelity; a senile grandmother doesn't recognize her own sons at Christmas dinner; a daughter, her marriage a shambles, pleads futilely to return home, etc. Dovetailing swiftly and smoothly, the varied scenes coalesce, ultimately, into a theatrical experience of exceptional range, compassionate humor and abundant humanity
CLICK HERE to purchase tickets!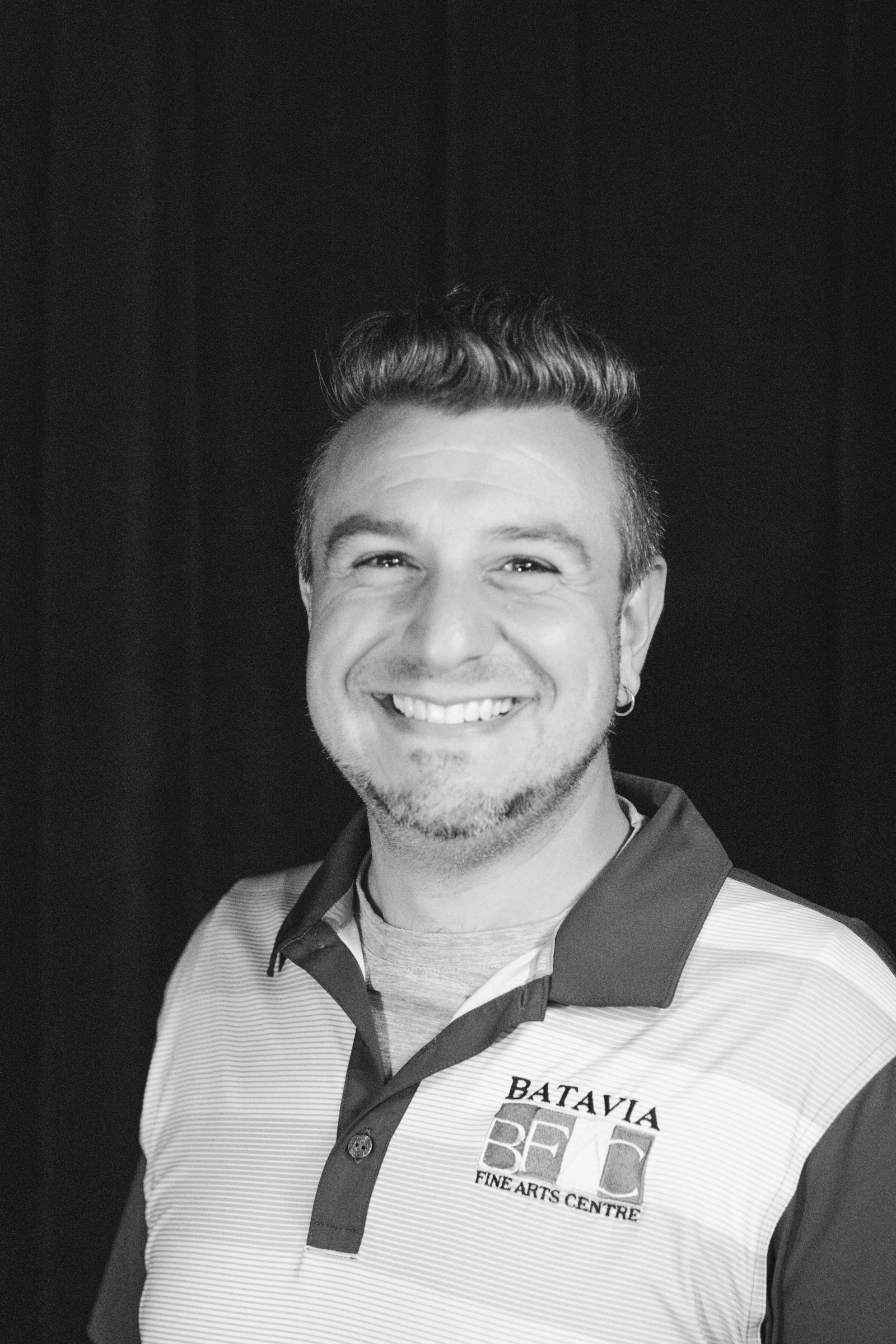 Dominic Cattero
Artistic Director
Dominic Is a Batavia native, graduating from BHS in 1999, at which point he attended Illinois Wesleyan University, where he earned a BFA in Theatre Arts. Following a short stint as a freelance director, he settled in Quincy Illinois at Quincy Community Theatre and served as their Director of Student Theatre and Head of Education from 2003-2005 at which time he transitioned to the position of CEO and Managing Artistic Director from 2005 – January of 2011. Dominic has also been appointed and served a three-year term with the Illinois Arts Council, a state agency, and served as an adjunct professor of Theatre Arts and Acting with Hannibal-LaGrange University from 2008 to 2010. A Theatrical Dominic met his wife Miranda on stage in Grease and they have four children, Brayden, Delaney, Mirabella, and Bianca.
Directing Credits Include: The Sound of Music, Urinetown, The Producers, Little Shop of Horrors (twice), Miracle on 34th Street, Steel Magnolias, Jesus Christ Superstar, On Golden Pond, The Graduate, Chicago, Little Brother, Lucky Stiff, Forever Plaid, Footloose, The Importance of Being Earnest, All Shook Up, Jake's Women, Everybody, Death of a Salesman, Lost in Yonkers, Shrek, Beauty and the Beast, The Legend of Sleepy Hollow, I Never Saw Another Butterfly, Dear Edwina, The Theory of Relativity, 9 to 5 The Musical, Arsenic and Old Lace, You're a Good Man Charlie Brown, Bridge to Terabithia, I Do! I Do! and many more. He is also the founding Director and coach for But Seriously, Folks… improv troupe founded in 2003.
Awards & Reccognition
* West Central Illinois 20 Under 40 recipient
* Individual Artist recipient for Wes Central Illinois?SouthEastern Iowa/North Eastern Missouri
* Arts Educator of the year – 2009
* Enid Ireland Award
* Batavia/Geneva/St. Charles 30 Under 30 recipient
* Batavia Hall of Honor