Buckets 'N' Boards comedy percussion show is a spectacularly imaginative work brought to life by two prolific performers, musicians, and comedians.  Witness this joyous charm as Matt and Gareth bring to life their characters with nonstop hilarious interplay.  The intricate beats and stunning synchronicity are AWESOME to behold!  The sheer variety of instruments and found objects they are able to manipulate is inspiring!  The comedy centered on the improvisational interactions with the crowd is the driving force of the show.
From their imaginative songs, beautiful harmonies, dazzling tap dancing, crisp beatboxing, body percussion, and bucket drumming, to a fresh and unique brand of clean comedy, Buckets 'N' Boards has crafted an original theatrical experience the entire family will enjoy!
INTERESTING FACTS ABOUT BNB
-They are getting ready to play their second show as a featured act with the Kansas City Symphony
-They have performed on over 200 Disney Cruises
-Gareth was a sponsored Skateboarder in Middle School
-Matt taught himself how to do a backflip as a kid
-Gareth runs an average of 100 miles a month
-Matt is a big fan of both heavy metal and folk music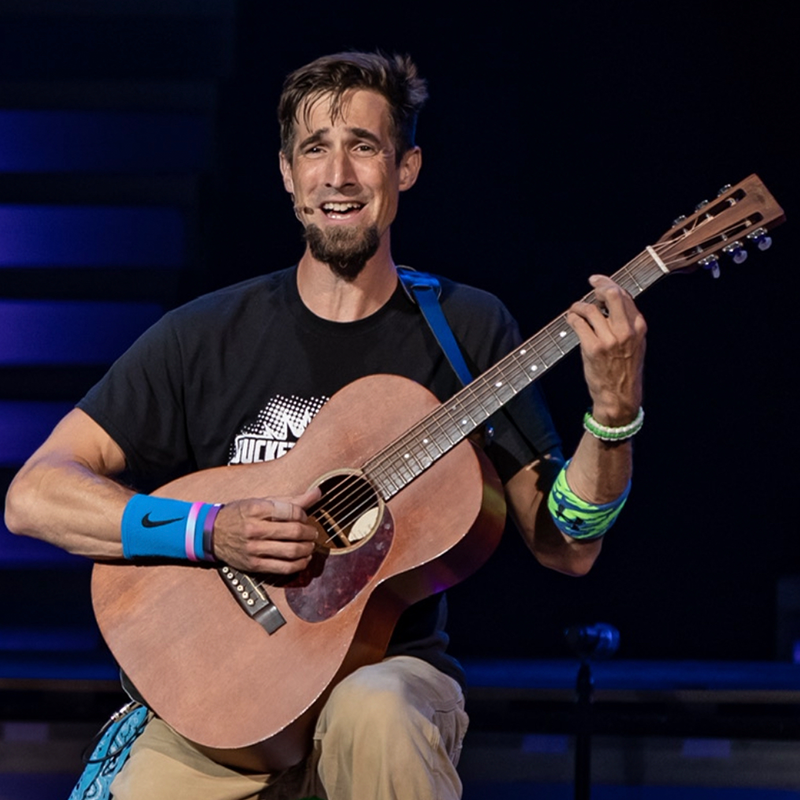 GARETH SEVER
Performer
Gareth Sever always had a passion for music and performing from a young age. He played saxophone in school, learned violin and piano, started guitar and singing in middle school, and just kept playing from there. He was also in many plays and musicals in High School. He went on to earn his BFA in Musical Theatre from Ithaca College, where he learned to Tap Dance and fell in love with it. He spent several years working in theatre and dance and waiting tables in New York City before heading to Branson, MO to star in Dolly Parton's Stampede as the Comedian for 10 years where he met Matt and first began creating Buckets N Boards. When he met Matt, Matt taught him how to drum and he taught Matt Tap Dance and the rest is history!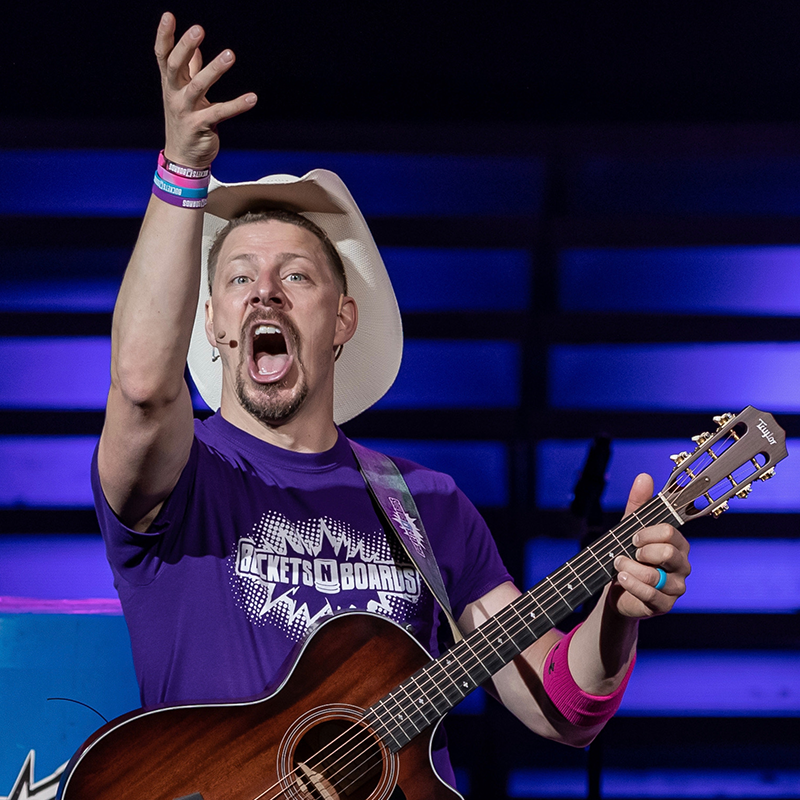 MATT LEVINGSTON
Performer
Matt Levingston started drumming on pots and pans at the age of three and never looked back! He officially started percussion in the fifth grade with the marching band, concert band, and pep band.
However, his main claim to fame back then was sports. He received multiple scholarships to William Jewell College in Kansas City for both athletics and theatre. By the time he graduated he was one of the most decorated athletes in the school's history and a five-time All-American. He is currently in the William Jewell College Hall of Fame for Track and Field and the Missouri High School Sports Hall of Fame for Football.
After college, Matt met Gareth in an equestrian show where he was a stunt rider on horses, comedian, and Master of Ceremonies. In between the thousands of shows they did, they realized they had a shared passion for music and rhythm. So they taught each other a few lessons, wrote a few songs, and 16 years later here we are!!
Sponsors